Clarendon1021
1021 Garfield Street North, ARLINGTON, VA 22201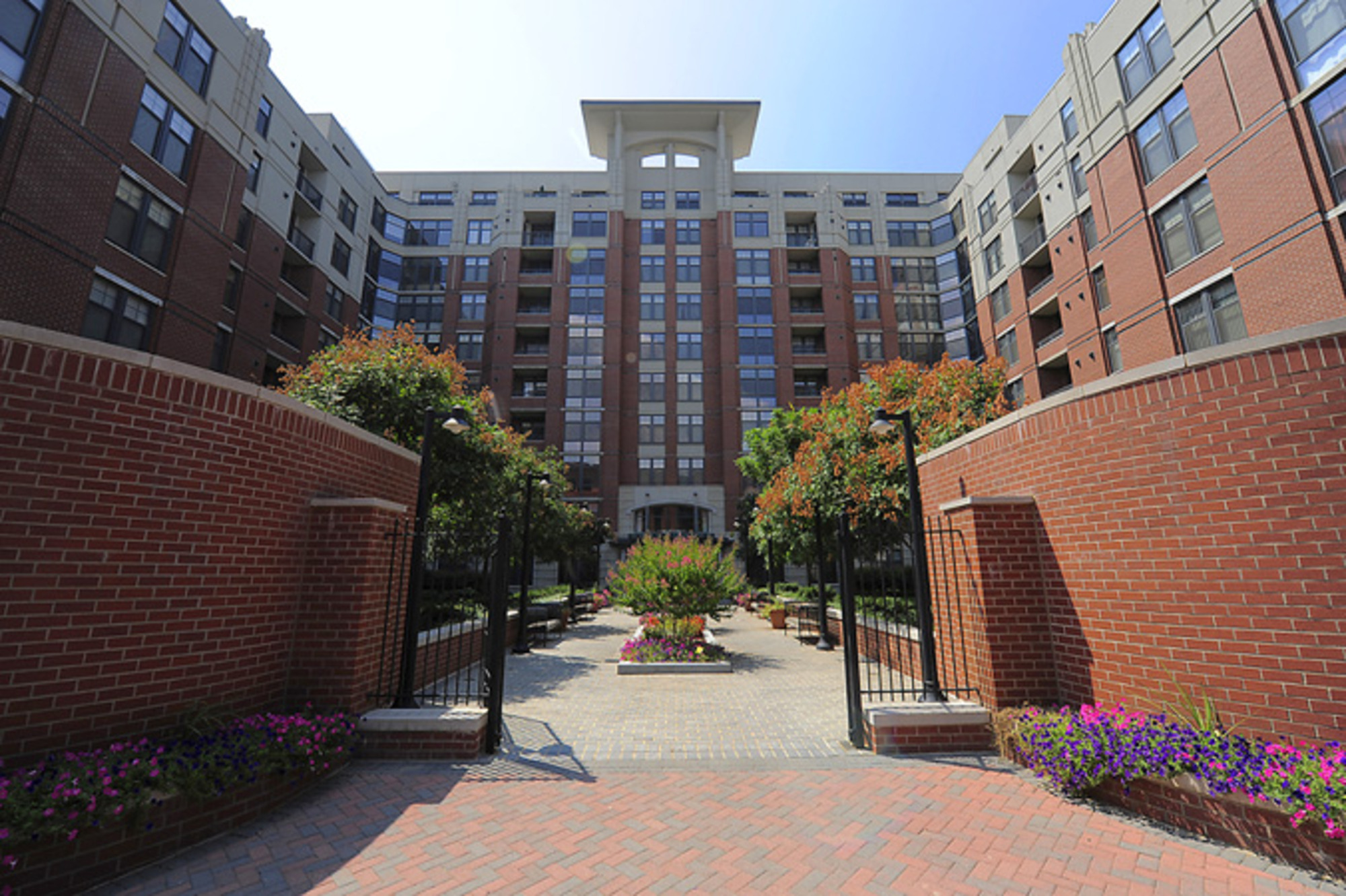 Year Built: 2005
Type: Highrise
No. of Units: 419
Status: Completed
Area: Clarendon
Reviews
0 out of 5 stars (based on 0 reviews)
One of the most popular buildings in Arlington
This award-winning designed building is popular for a number of reasons – great location, great amenities and a variety of floor plans.
Amenities – The 24/7 staffed front desk is great for security, but most people like it for package pickup at any hour. The rooftop pool on the 9th floor has panoramic eastern views from the National Cathedral to the DC monuments to the Masonic Temple in Old Town. The pool is only open for the summer months, but the hot tub is open all year. A large fitness center offers a variety of cardio machines, free weights, weight machines and more. Adjacent to the pool deck is a grilling station with two gas grills and eating bar. On the lobby level, there is a large conference room available to use anytime or reserve it for a larger meeting. Also on the lobby level is the resident lounge also available to use anytime or reserve it for a party or meeting.
Floor plans – A variety of studio, 1BR, 1BR+den, 2BR and 3BR
Building layout – Clarendon1021 is a tiered building with 7 floors on the eastern side and rising to 10 floors on the western side. There are also two courtyards on the Fillmore Street side.
Parking – 3 level underground garage; a variety of full size and compact size spaces. Not all the spaces are the same – some spaces squeezed in next to a wall making it very difficult to get in and out.
Laundry – Each unit has a washer & dryer.
Area – Located in the heart of Clarendon, there are numerous retail shops, restaurants, and nightlife at your doorstep. A Trader Joes is one block away and Whole Foods just a little farther. The Clarendon Metro is a just a couple blocks away.
What you didn't know – The original design of Clarendon1021 included a two-level party/community room adjacent to the pool on the 9th floor, but the developer sold this off as a million dollar penthouse.
Let people know what you think and write your own review! Tell the good and the bad. Rules: 1. NO solicitation of any kind. 2. Abide by Fair Housing Laws (describe the building not the people in the building and you should be fine). 3. Keep it clean. All reviews are monitored.