Virginia Square
Arlington, VA 22201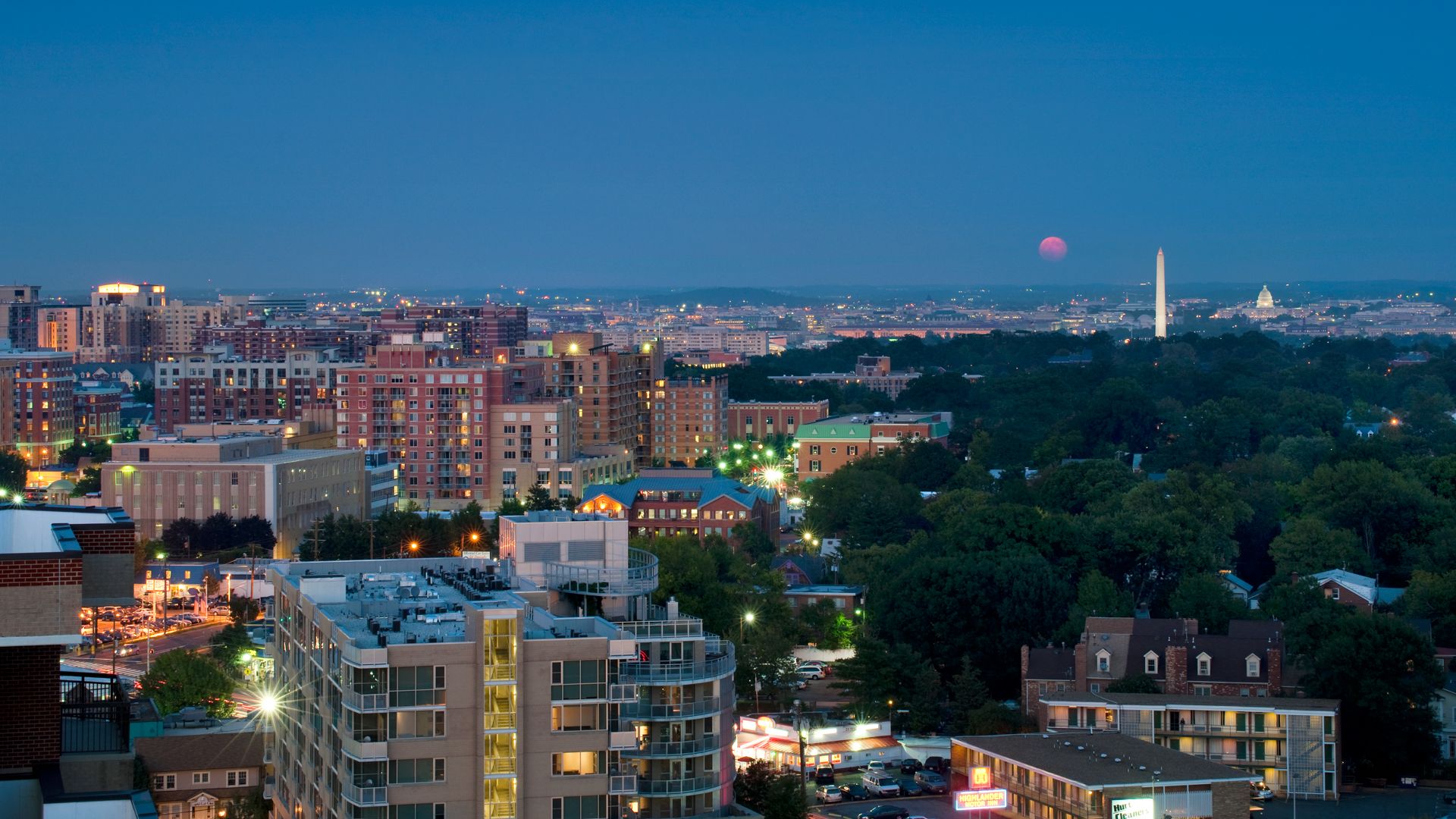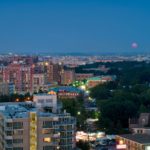 DESCRIPTION
Virginia Square is sandwiched between Clarendon and Ballston along the Orange line. The neighborhood consists of a mix of high-rise condos, garden apartments, and single-family homes generally dating back to the 1930s.
Condo buildings in Virginia Square Tower Villas, Lexington Square, Virginia Square Condominium, and the Monroe. Lexington Square neighbors the Virginia Square Metro on the Orange line and the 367-unit high rise offers a pool, a party room, garage parking, and a fitness center.
The Monroe, an 80-unit high rise built in 2006, is a luxurious building less than a block from the Virginia Square Metro Station. Commonly referred to as "The Monroe," this property includes secure access, a fitness center, garage parking, and a rooftop terrace.
Virginia Square Condominium is located conveniently across the street from the Virginia Square-GMU Metro Station and two blocks from Quincy Park. Virginia Square Condo provides residents garage parking, a 24-hour front desk, a fitness center, party room, and an outdoor pool. Built in 1998, this 181-unit high rise is a wonderful place to call home.
You May Also Like These Areas
Building List
Click on the building name for details. Click on the column header to sort.

SALES HISTORY

Request a 12 month sales history for this area so you can buy or sell with confidence.


Notify List

Get on the Notification List and be the first to know of any new or coming soon listings.

Choose how to be notified.

Ask a Question

Do you have a particular question about this building or a general real estate question?

We have answers!
Weekly News + Condo Directory!
Sign up for our weekly news and we will send you a free Arlington Condo Directory.
Be the first to know of new listings, insider tips, market news and more.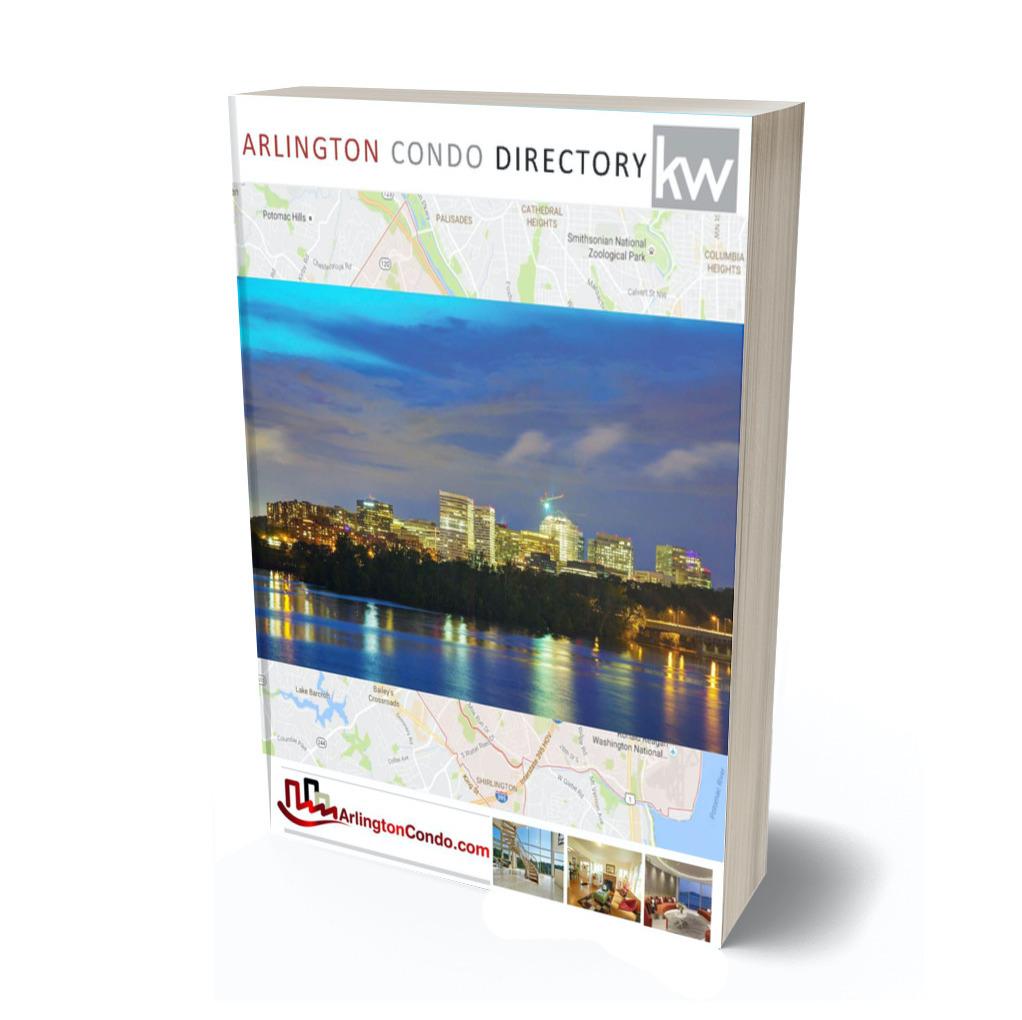 Virginia Square Recreation
There are many opportunities for recreation in Virginia Square. Regardless of your interests, you can find enjoyment every day in this community. Arlington has plenty of beautiful parks to stroll through on a sunny day or visit the Arlington Public Library if you love reading. Do you need to find a natural outlet for some calm in the city? Visit the four-acre Quincy Park, redesigned in 2010 with green space and picnic shelters, plus opportunities for sports lovers including basketball courts, tennis courts, a volleyball court, and softball and baseball diamonds. Are you an art-lover? Visit the Arlington Arts Center's exhibition galleries and working studios for a number of local artists. Virginia Square is home to casual restaurants such as the spit-roasted Peruvian chicken joint El Pollo Rico once visited by Anthony Bourdain, as well as upscale dining options like Mala Tang which offers authentic Sichuan cuisine.
Why Buy a Condo in Virginia Square
Virginia Square is an ideal community for those who wish to be close to our nation's capital without being within the District of Columbia. Located between Ballson and Clarendon on the Orange line, living in Virginia Square provides a residential feel while being minutes from DC via the Metro.
Virginia Square is a wonderful neighborhood in which to raise a family with numerous parks and playgrounds, most notably Quincy Park. If you are looking for a home in Arlington, our Virginia Square condos for sale will provide you with a luxurious, convenient, and safe place to reside. Contact us today to get started.