Odyssey
2001 15th Street North, Arlington, VA 22209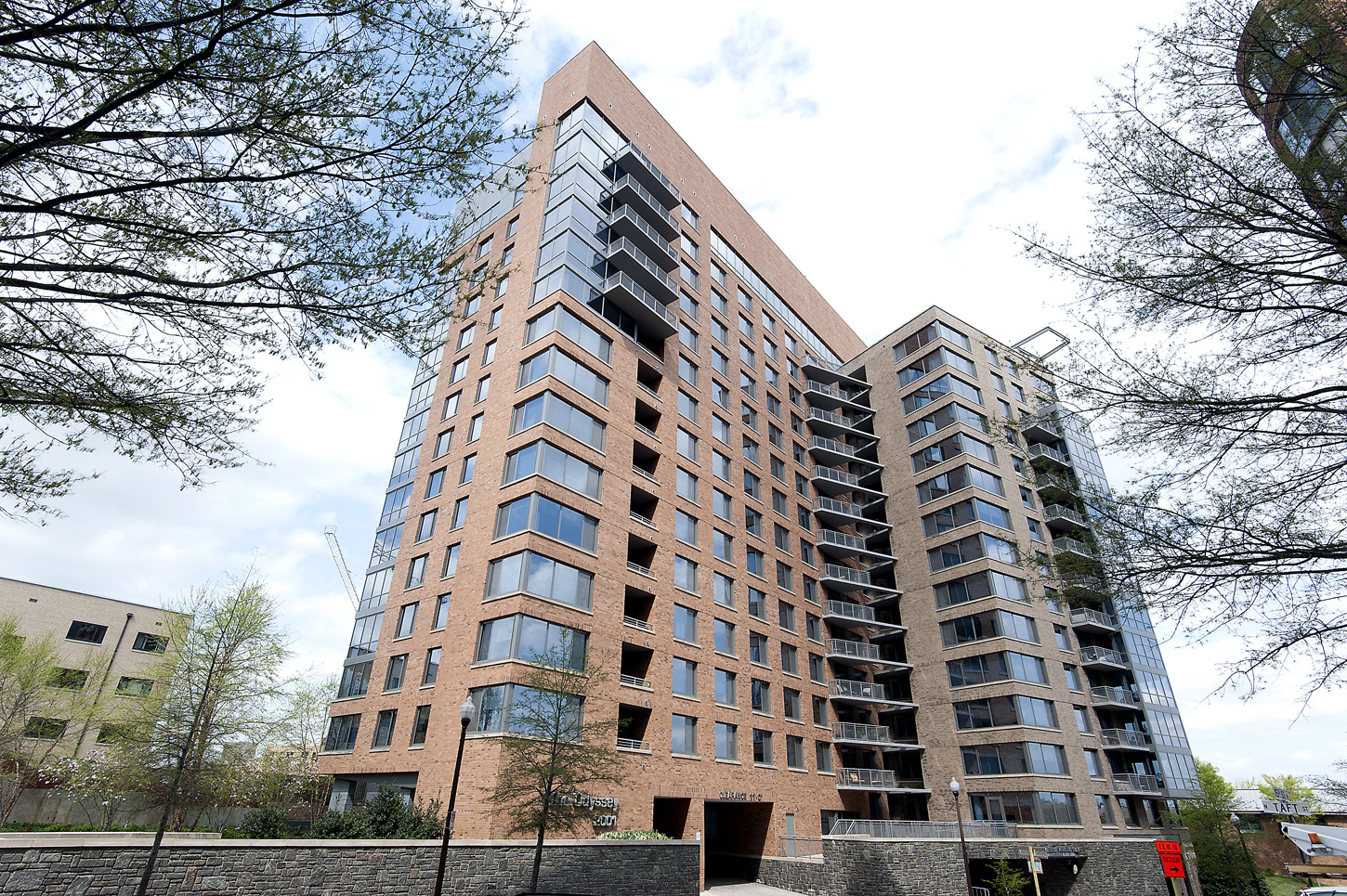 Year Built: 2006
Type: Highrise
No. of Units: 308
Status: Completed
Area: Courthouse
Reviews
5 out of 5 stars (based on 1 review)
Best rooftop in Arlington
The Odyssey gets my vote for the best rooftop terrace in all of Arlington. The panoramic views from the National Cathedral to the DC monuments to the Masonic Temple in Alexandria are stunning.
In addition to the rooftop terrace, other amenities include a rooftop pool, party room, fitness center, [small] business center, and a 24×7 front desk. If you live in one of the Platinum suites, you also have access to a separate club room.
The Odyssey is unique – floors 1-9 are standard units and floors 10 and higher are the Platinum Suites that have larger floor plans and higher-end finishes.
The units on the eastern side of the building have fantastic monument views. You don't also don't need to be on a high floor to enjoy them since the building has a higher elevation than the homes to the east. You can have a great view from the 4th or 5th floor.
The Courthouse Metro is only a few blocks away as are plenty of shops, restaurants, and nightlife.
Let people know what you think and write your own review! Tell the good and the bad. Rules: 1. NO solicitation of any kind. 2. Abide by Fair Housing Laws (describe the building not the people in the building and you should be fine). 3. Keep it clean. All reviews are monitored.