Are you frustrated by non-specialist agents who:
Don't know the local condo market.
Don't warn you about special assessments.
Only show you buildings with active listings.
Don't know how to find you off-market deals.
Think 'list it on the MLS' is the extent of their marketing program.
Treat condos as an afterthought to their business.
Think selling a condo is the same as selling a house.
Don't know one building from another. SAVE TIME
We know the condo market inside and out. We won't waste your time showing you places that are not a good fit. Plus, we will be able to zero in quickly on the buildings that do fit. SAVE Money
Whether buying or selling using the wrong comps to determine your price can cost you thousands. We know condos & we know the condo market. We'll save you thousands. SAVE THE HASSLE
Having helped hundreds of condo buyers and sellers over the years, we know what it takes and have systems in place to make for a very smooth settlement.
We understand real estate isn't about transactions.
It is about life transitions.
Your life. Your transition.
You need a local condo expert who cares about your deal.
Over the past 16 years, I've helped hundreds of condo buyers and sellers.
There is rarely a problem I haven't seen before or can't handle.
That is why so many of my clients are repeat customers.
Schedule Appointment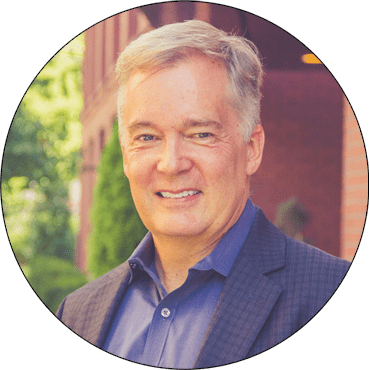 Rick Bosl
Associate Broker
KW Metro Center
Rick Bosl came to me as a referral from a Keller Williams office in the Boston area. He was asked to facilitate the sale of my late sister's condo in Arlington Virginia. I live 3000 miles away in California which I assumed would be a nightmare. However, Rick took care of everything. From coordinating repairs, paint, carpeting and final staging he managed to get it all done in a week. I traveled to Virginia for a few days to take care of my sister's personal effects and during my time there Rick not only took care of my concerns but patiently took the time to answer all my questions. Rick was right at every turn and spot-on in his recommendations. Following his advice was the best thing I could have done and the condo sold in just two days. I arrived in Virginia as a stranger, to do as much as I could alone, and at every step Rick made sure I didn't feel like I was alone. His expertise, thoughtfulness, and direct approach had me leaving Virginia having made a friend. If you are looking for a realtor who is strait forward and honest I would highly recommend him. He is someone who is passionate about his work and the relationships he fosters with his clients. He is the kind of person who will put things in perspective and he has raised the bar on what my expectations of a realtor should be.

"I am a seasoned attorney and I was extremely Impressed with Ricks's knowledge of the contracts in MD (where I sold) and DC (where I bought) and his ability to answer every nit picky question I had about the two contracts and all the associated addenda. Rick is everything you could possibly want in an agent -- he's smart, knowledgable, experienced, personable, patient, trustworthy, hardworking and a skilled negotiator who understands all the nuances and psychology that go into buying and selling a home. Honestly, you can't find anyone better."

"

Rick helped me sell my home in Potomac, Md. He helped me identify what repairs and improvements were necessary to make my fairly average home most marketable. He then helped me price it at the sweet spot that attracted multiple competing offers above my listing price, at a time when bidding wars

 

were not the norm. On the buying side, he was extremely patient and showed me home after home in a variety of neighborhoods that did not "float my boat" until finally I found the home of my dreams. Not only did he not push me to settle for a house I wasn't crazy about just to bring my house hunt to a timely close, he repeatedly told me we should keep looking till we found a place that made me say " this is it!" Once I found the house, he did a great job negotiating an unreasonably high asking price down."

"

Rick showed a lot of patience as my buyer's agent, and I never felt rushed. He was willing to invest time in showing me (a first-time buyer) several different kinds of properties while I figured out what I might be interested in buying. Even after I took a self-imposed break of several months from

 

my home search, the moment I was serious about buying, he was almost instantly able to identify for me a home that I happily bought within days of first seeing it (and have been happy with ever since).

 "

"

Six years later, when it was time to sell that unit. Rick was back. He did a great job getting it to show nicely, and bring in a lot of interested people at a relatively slow time in the market. He found me a good buyer that was able to close smoothly and without surprises. Rick is thoughtful, respectful, knowledgeable, loyal, friendly and savvy. I give Rick my unqualified recommendation."

"

Rick is Mr. Arlington Condo! I discovered him doing web research back in the hot hot condo days of 2005. He ran a site with vast amounts of accessible information on the county market and properties, as well as blogs and local news on the condo market.

 

In a time when realtors and sellers were superficial and engaging in frenzied speculation, Rick was focused on good data, research and business savvy.

After I contacted him, I quickly began to appreciate his character as well. While other realtors struck me as pushy or phony, Rick was patient and thorough. He took me to see just about any property in the area that might suit my needs. He let me form my own opinions while benefiting from his counsel. "

We have bought 2 condos with Rick's help, looked at buying a third one, and have been renting them out with his support as well. The word that comes to mind is TRUST. Rick is always available. He adapts to your wishes and criteria.

 He organizes visits quickly and always comes well prepared with all the background knowledge that comes with in-depth local experience. He helps you throughout every step of the process. He saves you time and energy, and makes the whole process stress-free. We have been buying homes every couple of years in various countries and we have never had such a positive experience!  I would recommend Rick Bosl enthusiastically to anyone thinking of buying in the DC area. He knows his market perfectly and he does his job masterfully.

"

Highly recommended! I have used Rick on my last two condo buys and sells and my new town home purchase as well. He is very knowledgeable about Northern Virginia as he also lives there as well. He is highly responsive to texts and emails and will walk you through the process one step at a time so

 

you are comfortable with the buying/selling experience."

"Rick Bosl has been my realtor during two closings. It all started with a simple cup of coffee that turned into what is now a 10 year relationship. His website was my initial attraction, but it is supported by his experience and knowledge on both this area and real estate. For me the decision to

 

work was both simple and easy. I truly enjoy his professionalism and non-aggressive personality. He understands the impact a real estate purchase has on a family and allows them to come to the decision on their own, while he provides the support and knowledge needed to make an informed and intelligent decision. I definitely recommend working with Rick and look forward to doing so again in the future.

"

"Rick is the guy who *really* knows the Orange Line corridor and who you want to use for buying or selling. A canny negotiator who knows when to "hold" and when to compromise. Next time I need a condo in Arlington, I'm going to call Rick!"

"Rick was absolutely terrific with the sale of our condo. Prior to listing it, he walked the condo with us and sent a comprehensive valuation breaking down the bases for the asking price. He then visited with a very effective stager and had photographs taken by a professional photographer. Our

 

condo sold within 10 days of listing at asking price. We couldn't have been more pleased. My wife and I were operating within a limited window to sell the condo since we already had a contract on a house. So selling quickly at asking price was absolutely imperative. Rick is extremely knowledgeable, honest, organized, and efficient. We were concerned about selling the condo in a limited time frame and Rick's straight shooting approach was always a calming influence. We highly recommend him.

"

"

Rick has helped us buy and sell two condos along the Orange line in Arlington. He knows the market and the buildings inside and out. He's courteous, responsive, resourceful, and gives you honest, helpful feedback. He even helped us sell and close on a condo while we were living abroad. We've

 

recommended Rick to friends and they've had similar positive experiences. We will be using Rick's expertise again when we move back to the DC area."

"Rick is the best Realtor in the DC area. He answers his phone 24/7 and is always looking out for his clients! I was in the market to purchase a condo but had not yet moved to DC when I called Rick. He was very understanding and took videos of the unit that I was most interested in. Thank you

 

Rick so much for the awesome condo! You were fantastic!

"

"Rick is fantastic. From initial discussions through closing, Rick went above and beyond to help me and my family understand the market, list the property, evaluate offers and close. His pricing strategy and targeted marketing plan led to multiple offers and his supportive approach also helped touch

 

up some last minute inspection items! We highly recommend Rick and will certainly work with him again in the future!"

"Moving to a new city is never easy and buying a place on top of that can make things challenging. My wife and I were very grateful that we ended up working with Rick as he made the process a lot easier to deal with. We were looking for a condo, so he spent time emailing us different options until

 

we were able to compile a list of buildings/condos we wanted to see. We then flew up to Arlington to meet him and check them out. The process happened very quickly and before long we were in this office signing the paper work. He was very responsive to emails and texts and also helped us perform a building inspection, termite and mold tests that were all done within a few days. Over all Rick did a great job and we would recommend him to anyone."

"

Rick helped me buy and sell my first condo. He did a great job. On the buyer side, he taught me the differences between buying condos and single family homes, and he helped me win a bidding war without blowing my budget.

On the seller side, he made the process as simple as possible. I didn't 

have time to mess around because I was traveling for work throughout nearly the entire process. 

Rick got me 5 great offers that were well above asking price within only a few days! He prepared a nice spreadsheet, which helped me pick which one to accept. And when the buyer couldn't close as fast as promised, Rick managed to negotiate the price up to compensate me for my troubles. I highly recommend him. The sales process couldn't have been better."

"When we first contacted Rick, we knew immediately he had a wealth of knowledge about the real estate market in Northern Virginia. He surveyed our condo and calculated in his mind quickly how much the market value would be. Our neighborhood was relatively difficult to do comps because very few similar properties had sold in recent years. Yet, Rick did an in-depth analysis that covered all bases and got us the right market price. In fact, he enabled us to sell the condo for $25,000 more than we had expected!"

"

I chose to go with Rick because of his website. I was using it solely to familiarize myself with Arlington condos. As a first time home buyer, I wanted to go with someone I felt would be knowledgeable about the area and would very professional throughout the process. Rick was beyond patient with me

 

and always quick with a response to any questions I had. I'm happy to say I found a place in a tough market. The whole process was incredibly smooth. Thank you, Rick!

"

"

Rick helped me sell my one bedroom condo, and he was instrumental in helping me to get an offer at an asking price that we both knew was aggressive. He's got a good understanding of the market and how to promote a property, and he gives good practical advice about what to address and what to wait

 

on before a property gets listed. I can't recommend him highly enough!

"
Take Control of Your Next Move in 3 Simple Steps
Worried about your next transaction?
Downoad some of our best advice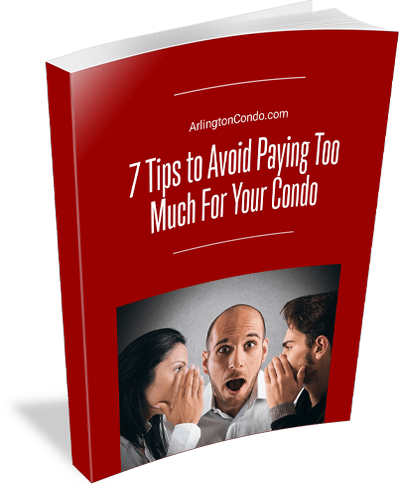 7 Tips to Avoid Paying Too
Much For Your Condo
7 Strategies Every Condo
Seller Should Follow